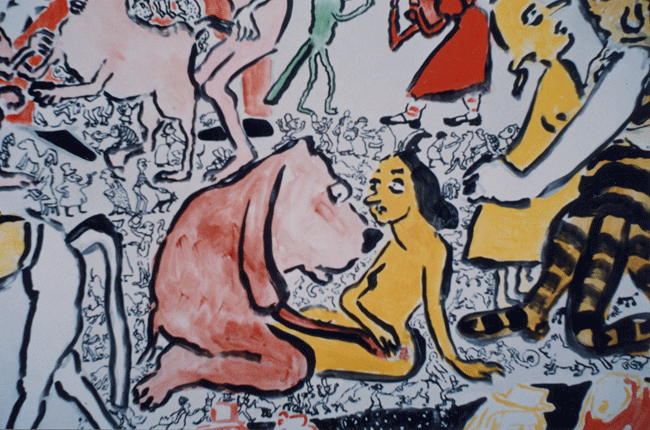 Curso teórico Ilustração

Parte 2
Partindo das óperas de Paula Rego, iremos conjugar a música dos próprios libretos com a sua ilustração, nas mais imaginativas associações entre personagens meio gente, meio bicho, com a própria artista a encarnar variações femininas de histórias de amores e ciúmes.
Faremos também um "grand tour" pelo mundo, com incursões musicais que vão da ópera bufa à polka, em lutas de desejo e predação, num tempo plástico em que as máscaras ainda não tinham caído. A comédia humana irá ecoar virtualmente de forma bem sonora e visual, tendo também como assistência voyeur personagens de outras histórias da artista que ela sempre gostou de convidar para a cena.
+++++++++++++++++++++++++++++++++++++++++++++++++++++++++++++++
The menagerie operas
Departing from Paula Rego's operas we will combine the music of the librettos with their illustration, in the most imaginative associations between characters who are half people half animal, with the artist herself embodying feminine variations of stories of loves and jealousies. We will also make a "grand tour" around the world, with musical incursions that go from opera buffa to polka, in fights of desire and predation, in a malleable time where masks had not yet fallen. The human comedy will echo in virtual form, rather sonorous and visual, also attended by voyeur characters from others stories that the artist always likes to invite onto the stage.